About SuperKidz
Superkidz comes with PIZZAAZ! Fabulous props, dress ups, and quality sports equipment. Classes are presented by our own special SUPER instructors (wearing glitter and tutus)...children are engaged and know they are part of something Super!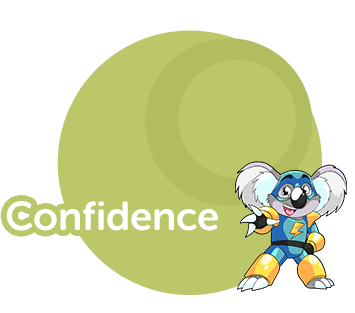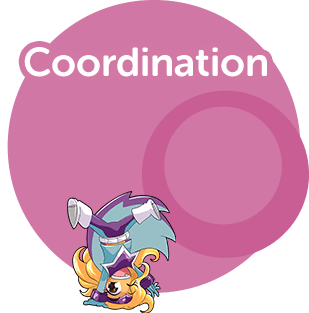 SuperKidz is tailored and built to provide very specific development in a wide variety of areas! Self expression, Social interaction and Skill development combine to provide your little superhero (aged 2-6yrs) with a fun, active, and educational experience.
Physical literacy
Spatial awareness
Gross and Fine motor control
Confidence (through self awareness and self esteem)
Hand/Eye coordination
Social response and interaction
Patience
Positive team play (sharing and empathy)
 Our theme of the day will also promote cognitive development and life skills in areas such as early literacy, numeracy, shape recognition, hygiene, safety, nutrition...and much, much more. 
Each class has the following elements specifically included to align with our core beliefs of Confidence, Creativity and Coordination;
Introduction (a warm-up song to prompt our budding superheroes to prepare for the class)
A dance element (for fitness, coordination and fun)
A sport/fitness element (for fitness, general well-being, gross motor skills and coordination)
A thinking/learning element – using pictures and activities and applying knowledge to the world around them
A closing element (will incorporate stretching, relaxation and reflections/recapping on the class)
Our classes focus on Confidence, Creativity and Coordination as our major development areas;
Confidence - allowing our future superheroes the opportunity to grow confident personalities and bond with other children through development of their self-confidence and self esteem
Creativity - fostering imagination and mental agility through fun, play and movement
Coordination - our Super activities are chosen to best allow growth and development of coordination of all types incorporating physical fitness, body awareness, fine/gross motor skills, distance judgement, spatial awareness and hand/eye coordination
Superkidz is owned by the partnership of Cath Mills and Amanda Turner. 
Cath has 7 years experience presenting fun and educational classes for children in the early childhood setting. She is an experienced and compassionate carer of a person with disability and has training in the area of developing early childhood approaches for children with addtional needs. She is a mum of two nearly grown children.
Amanda has a degree in Exercise Science (Honours) from the University of Wollongong and a background in the rehabilitation setting. She is also a full member of Exercise and Sports Science Australia. Amanda is a fully accredited swim teacher with training in teaching babies and toddlers, learn to swim and in teaching learners with a disability. Amanda has also worked with QUT with their PEACH program providing exercise sessions and nutritional advice to children who had been identified as being overweight or obese. Amanda has 3 primary school aged children. 
We are passionate about Superkidz being inclusive of all children and are committed to ongoing personal development to enable best practice in this area. The first Superkidz program was developed in 2014 with the assistance of qualified early childhood educators. Since then the program has been refined and reviewed from an Exercise Science perspective. Our classes have been designed to promote early physical literacy, focusing on the development of fundamental movement and sports skills.  Our classes are closely are aligned with the Quality Practices Guide (by the National Childcare Accreditation Council) and Early Years Learning Framework  (Belonging, Being, Becoming).
We pack so much in each lesson
We believe a varied day of play and fitness is essential for the development of bright and healthy children. Each one of our classes features:
We have a large variety of sports included in our programme. This gives your little superheroes a ground and confidence to pursue them further upon starting primary school

Music is incorporated in every lesson. We use, listen to, make and explore sounds, beats and instruments to assist in providing a solid grounding for music studies

Dancing is an active expression of emotions that helps promote movement patterns and, combined with music helps preschoolers learn to control their bodies and can lead to better concentration and self-control

Instilling health behaviours through structured activities at an early age lays the foundation for a healthier society as a whole

Stretching is so important for our bodies after exercise. Starting at a young age will increase longevity in sporting careers, muscle/joint agility and decrease injuries and muscle pain as well as time to relax and wind down before head back to class

Through activities that stimulate the mind and encourage free thinking, SuperKidz develops creativity and teach through structured learning that is both fun and outcome based (aligned with the Early Years Learning Framework